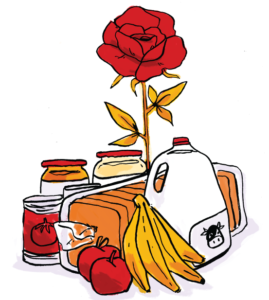 Last updated 5/21/2020
Introduction: COVID-19 in the context of Socialism
Capitalism puts profit above all else, even our very lives. In a recent interview, the Mayor of Las Vegas suggested that Las Vegas businesses be reopened and the city of Las Vegas be used as a "control group" for social distancing. With the ongoing threat of the virus, it has become clear that reopening businesses and easing social distancing restrictions in this manner will directly lead to an increased number of cases of COVID-19, hospitalizations due to the virus, and ultimately an increase in the number of deaths. So why even entertain the thought of easing restrictions that are literally saving lives?
The ruling class has made it clear that it doesn't care about anyone else's safety, wellbeing, or life as long as it can continue to profit from our labor. However, capitalism is not inevitable. In SVDSA, we are working towards a world where everyone's basic shelter, food, and healthcare needs are met. We are working towards a world where workers have democratic control of their own workplaces, and where regular people can live in and democratically participate in society, and where our lives and the well-being of the planet are valued more than "the economy." We care a lot about our community, and invite you to join us in supporting people in the midst of this crisis.
How to Request Aid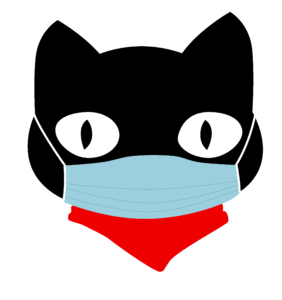 South Bay Mutual Aid: SBMA provides assistance with grocery delivery and finding and navigating additional resources.
Santa Clara County: Resource map maintained by Santa Clara County for local meal and food resources.
Silicon Valley Law Foundation: FAQ and resource links regarding workers rights, eviction moratorium rights, and immigration resources during COVID-19.
Silicon Valley Strong: Virtual job fairs during the crisis, information for renters, and a list of meal services and other services available.
211 Bay Area: A general (not COVID-specific) list of resources available in Santa Clara County.
Bay Area Mutual Aid and COVID-19 Resources: A list of Bay Area wide resources.
How to help your community
There are a lot of ways to help, whether you are able to volunteer in-person or if you are able to help by coordinating from home.
Donate to the Silicon Valley DSA COVID-19 Aid Fund. We are accepting monetary donations to our COVID-19 Aid Fund. Visit SVDSA Donations Page and select "COVID-19 Fund" in the drop down menu. Your donation will be used as described here. We are currently reimbursing folks making free grocery deliveries to community members, and are hoping to do much more!
Donate emergency supplies to your community. If you have any of the following and are willing to donate to one of our ongoing projects, please email info@siliconvalleydsa.org.

We are collecting hand sanitizer to distribute to community members who need it. If you have access to gel-based hand sanitizer, lab-grade alcohol (95% or higher isopropyl), or a significant number of 4-oz squeeze bottles, please reach out.
We are making face masks to give to community members and healthcare providers.

We need tight-knit 100% cotton fabric—white, cream, or light blue preferred. Cotton bedsheets (or pillow cases) with a high thread count are ideal. Quilting cotton works well too.

We also need 100% cotton bias tape.

If you sew and want to join our mask-making team, please reach out!

Get involved with SV DSA's Mutual Aid Working Group We have weekly calls for SV DSA's Mutual Aid response. They can be found here.
South Bay Mutual Aid We are an organizational partner of South Bay Mutual Aid, a mutual aid collective that connects volunteers with community members in need. Sign up as a volunteer!

Coordinator tasks
Flyering; printing.
If you're volunteering with a mutual aid network, this zine has a list of safety practices to keep you and others safe from COVID.
Policy Demands Related to COVID
We recognize that capitalism and its effects are and will continue to cause disasters, pandemics, and oppression exponentially worse than the COVID-19 disaster we are currently experiencing. Action is necessary because without pressure, change is not possible.
We demand that the government ensure that everyone is properly housed with functioning utilities and services.  We also demand that the government ensure that these basic needs are not revoked or lost under any circumstance.
We demand that safety and financial security be ensured for all workers, especially the essential workers at the front lines, for the duration of the crisis, its fallout, and beyond.
We demand that all residents with disabilities have all of their needs met. We demand that governments take people with differing needs into account when crafting public orders or legislation. We demand increased awareness and education on the struggles that people with disabilities face in their every-day lives, and on ways to support them during a crisis.
We demand guaranteed free healthcare and health services for all residents.
We demand a conscious effort to ensure the protection of minority communities under increased threat due to systemic poverty, racism, and white supremacy. This includes people incarcerated and under threat of deportation.
We demand provisions in the short and long-term to prepare for and equitably mitigate the effects of the ongoing climate crisis in our future, including enacting a Green New Deal.
FAQ
How to know if you or a loved one has COVID-19:
According to WHO, the most common symptoms are fever, dry cough, and tiredness, but some also experience aches and pains, nasal congestion, sore throat, or diarrhea.
However, some experience mild or almost no symptoms and can still transmit the virus, so it's still important to be safe and social distance.
How does COVID-19 spread?
The virus spreads through airborne droplets exhaled by an infected person, which can land on objects or other people.
You may contract COVID-19 if you touch one of these objects and then touch your face, or if you breathe in droplets in the air.
To prevent the spread of COVID-19:
Wear a face mask when you leave your home
Refrain from touching your face as much as possible and keep at least three feet away from anyone infected.
Wash your hands frequently with soap or clean them with an alcohol-based hand rub.
Stay inside! If you're feeling unwell, you don't want to spread COVID-19. If you aren't, some can be asymptomatic carriers and you don't want to catch COVID-19, so still stay home.
Stay informed with local updates regarding COVID-19. Local authorities have the most information about what's going on in your area.
What to do if you experience symptoms:
If you experience mild symptoms, you probably don't need to visit a hospital and will recover if you self-isolate and follow safety guidelines like wearing a mask.
If you experience severe symptoms, especially chest pain, fever, or difficulty breathing, you should seek medical attention.
If you visit a hospital, call ahead so that you can be directed to the correct facility. Remember to wear a mask and avoid touching surfaces as much as possible, since the virus can survive for up to 72 hours on stainless steel, 4 hours on copper, and 24 hours on cardboard.
Who should wear a mask:
Healthcare workers
Anyone who exhibits symptoms of COVID-19
Anyone who is a caretaker of someone exhibiting symptoms of COVID-19
Anyone out in a public space
How to wear a mask:
Before putting a mask on:

Wash your hands.
Inspect it for any holes or tears.
Make sure that it's oriented properly (if there is a metal strip, it should be on top, and the colored side should face outwards).

When applying the mask:

Make sure the stiff top edge covers your nose and molds to its shape.
Make sure the bottom edge covers your mouth.
Test the mask seal by covering it lightly with both hands and breathing out. No air should escape the mask.

When wearing the mask:

Don't touch it! This can transmit germs, viruses, etc straight to your nose and mouth.

When removing the mask:

Wash your hands.
Avoid touching the mask itself, and hold onto the elastics on your ears instead. Keep the mask away from your face and clothes.
Throw it away, don't reuse it if you can (if you are going to reuse a cloth mask, make sure to wash it thoroughly between uses).
After touching a mask, always wash your hands.
If you go out:
The WHO recommends keeping at least 1 meter (3 feet) away from others in order to prevent virus transmission, and the CDC recommends keeping at least 6 feet apart, even if you're wearing a mask.
Avoid going out at peak times for traffic. If you have to get groceries, consider going in the early morning or later at night.
If you have pets:
Though the virus may have originated in an animal, there still is no evidence that animals who are infected with COVID-19 are capable of transmitting it to humans.
Still, avoid contact with pets as much as possible, and wash your hands after you handle them.
For more information: