BLACK LIVES MATTER march
June 4, 2020 at 4:30 pm

-

6:30 pm
Short URL: https://siliconvalleydsa.org/?p=5489
Join comrades in Fremont in calling for justice for George Floyd & Breonna Taylor, affirming that Black Lives Matter & pushing for our demands!
These demands include:
 The Fremont Unified School District must terminate its relationship with the police.
The City of Fremont must redirect police funding to housing, education, and other community services.
All political candidates in Fremont must pledge not to take any money from police organizations.
At 4:30 PM we will meet at Washington HS, march down Fremont Blvd, turn onto Walnut, Civic Center, Stevenson, and finally end up at the Fremont Police Station.
This is a peaceful protest. We do not intend to hurt anyone and demand that the police act in the same vein.
Invite your friends!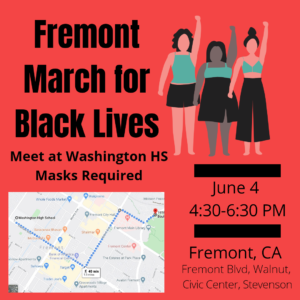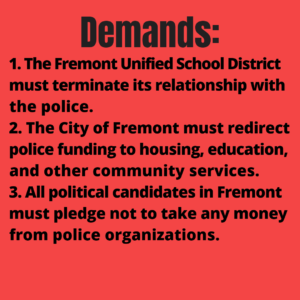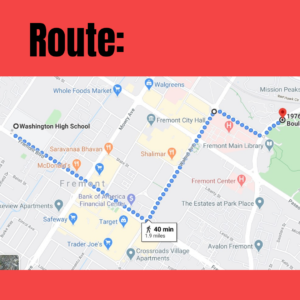 ---